Got tired of strolling around Tokyo? Why don't you take off, NOW !  
『TOKYO SKY CRUISE』
---
It is grateful that we have more visitors visiting us than ever before.
The more visitors we have, the more inquiry we get.
We are always looking for something new and interesting,
so that we can give you good information about what you can do in Tokyo.
As I have said that...
I have been and tried Tokyo Sky Cruising and I would like to share how wonderful the experience could be.
I am sure that this experience will be unforgettable one for a lifetime.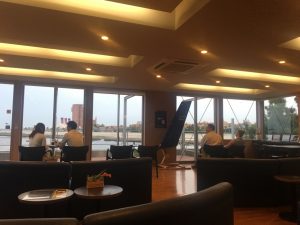 Now, I am so happy that I can introduce you about the helicopter cruising that is called "TOKYO SKY CRUISE" with EXCEL AIR SERVICE INC Excel-Air.
It only takes about 15 minutes by rapid train from Tokyo station to Maihama Station where the heliport are.
There is free shuttle bus from Maihama Station to the heliport so it is very easy to access :)
You will be welcomed by staff with good smile, after the check-in,
you can be relaxed at calm atmosphere lounge While you are waiting for your flight.
Since the heliport is at right in front of the ocean you also can be at the outdoor terrace
and enjoy the view of ocean. it is really nice to have a toast with a delicious grass of champagne, too.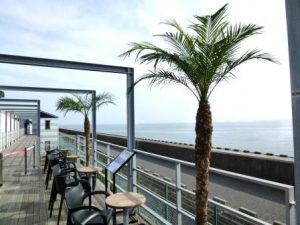 Finally,
Now it is the time to be in the sky!
The view of Tokyo from the sky was such amazing!
It even gives you indescribable feeling like you are on a magic carpet ride.
The helicopter gets high above in the blink of an eye,
so I did not have to be worried about getting sick on the helicopter.
The cruise started from rainbow bridge, Tokyo tower, Shibuya scrumble street
then Tokyo sky tree at the end.
I was amazed that each area of Tokyo has their own personality and
I believe that it is something I can only see from the above of the city.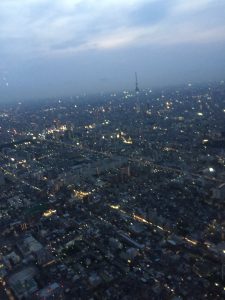 15-minutes cruising may sounds little short time,
but I am sure you will be so satisfied with this activity.
I would like to share about this place little bit more.
Urayasu heliport is as known as the sacred spot for the couples.
At the lobby there is fortune telling paper that specifically tells you about the luck of love.
I would not share what I got here, I just could not help but prayed for my future to be with full of love...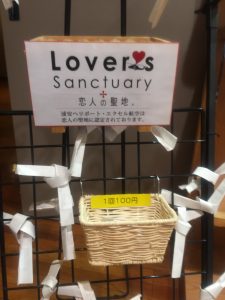 If you are looking for something exciting during your visit of Tokyo,
Wouldn't it be great idea to see the Tokyo from the sky?
It is definitely recommended to have a precious time with your significant other.
If you can make a contact with EXCEL AIR SERVICE INC Excel-Air in advance,
they can help you make a special arrangement for your memorable day in Tokyo!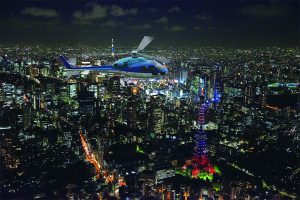 For more information please visit us at Tokyo city i!
You can also check the website (available in English)
⇒
Excel Air Service