Maizuru in Tokyo(A city that Received Repatriates and associated with the Navy.)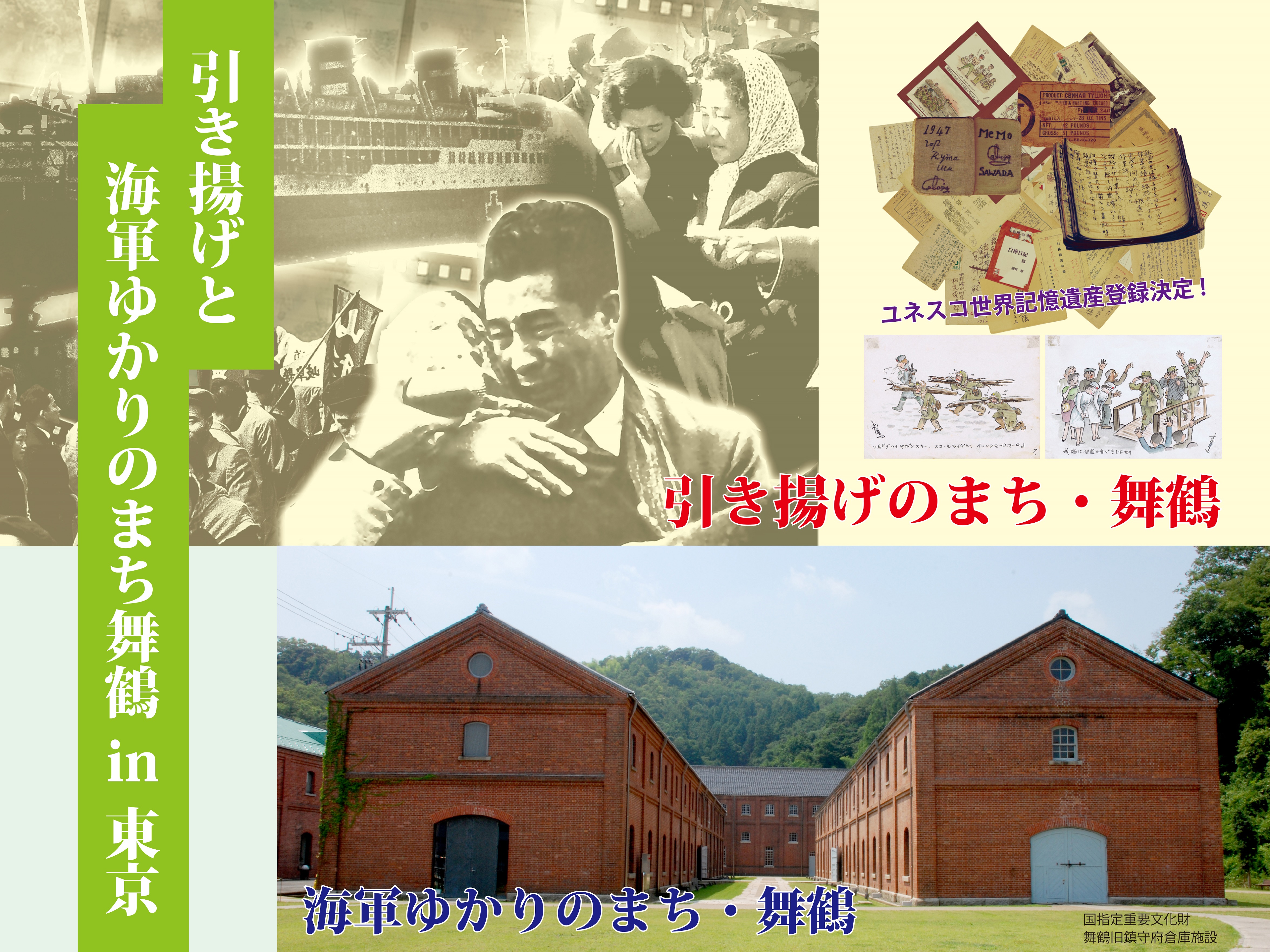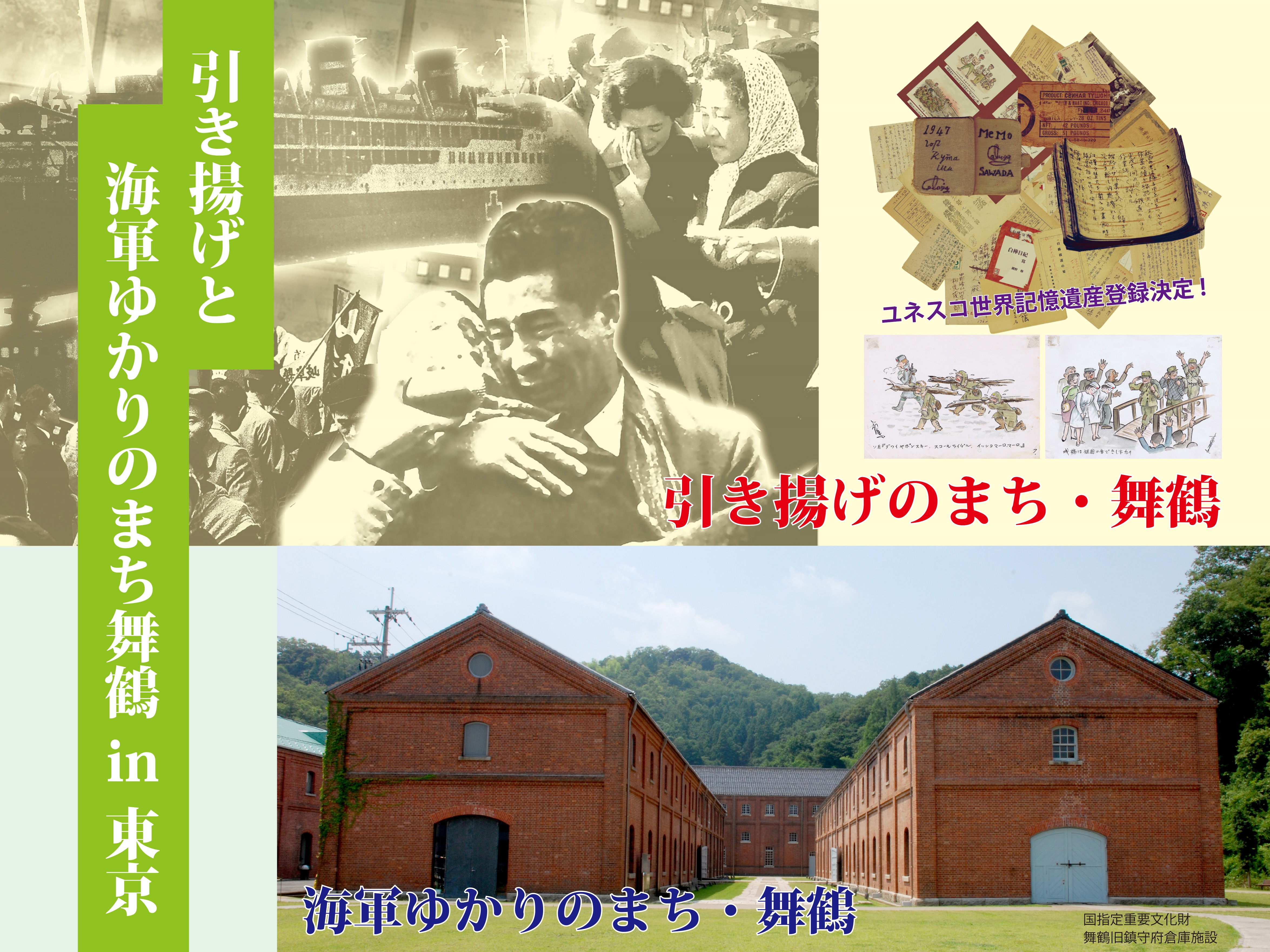 ~Postcards and Letters which connects hearts~
It's worth seeing of material exhibition of the Maizuru Repatriation Memorial Museum, which is registered on the UNESCO Memory of the World.
The event space will be "Maizuru, associated
with th
e Navy zone" and "Maizuru, received Repatriates zone", and introduce the appeal of Maizuru city.  Please look forward to the exhibition of the products, also!!
DATE:  25(Fri)-27(Sun) 
December  
TIME:10am~8pm ※27(Sun)is until 7pm
PLACE:  JP TOWER/KITTE B1F TOKYO CITY i Performance zone
HOST:  City of Maizuru, Kyoto
CONTACT:0773-68-0836