Event Schedule for October 2019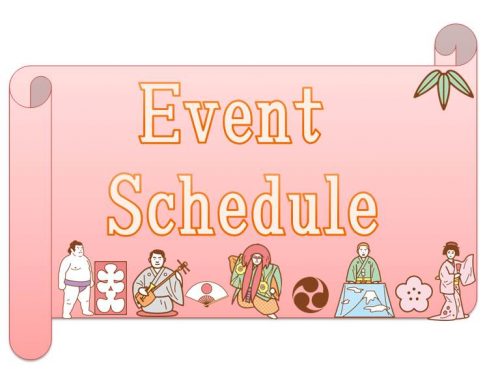 ◆ Event Schedule for October◆



You can always meet something new at Tokyo City i, such as for an idea of travelling, sightseeing, and finding local specialties!

Please stop by at the Event space of Tokyo City i whenever you visit Tokyo station and KITTE!

*Name and schedule of the event is subject to change without notice.




---


OCT 5 (Sat), 6(Sun)

The 17 th TENDO SHOGI KOMA FESTIVAL (Japanese chess festival)

There are shogi pieces, shogi-related goods from Yamagata, Tendo which is famous for shogi.

You will find your favorite items among them.

Enjoy watching the skills of a traditional craftsman and playing games.




---


OCT10 (Thu), 11(Fri)

Wrapping exhibition 2019

16 exhibitors display their work to show you functions and roles in wrapping.

The experience might change your perception of wrapping.

Enjoy the quiz rally and get a prize!




---


OCT13 (Sun), 14(Mon, national holiday)

Tohoku House (promotion of northeast)

It is a pre-event for "Tohoku House".

An experimental attraction, local sampling and performance of traditional musical instruments await you!




---


OCT22 (Tue), 23(Wed)

My home town 2019, Tokyo

Professional creators introduce their own hometowns and towns where they are living with pictures and booklets, and make a public talks !




---


OCT 24(Thu)

KITTE GRANCHE Rakugo Kai (Japanese Verbal entertainment)

A laugh on your way home from work!

Kitaro Sekisekitei, rakugo storyteller, will appear on the stage to make you laugh!




---


OCT 26(Sat), 27(Sun)

The 1st Cooperation project of the special wards

358 local governments from Hokkaido, Kyoto, Aomori, Chiba, Hiroshima, Nara, Gunma and Saitama promote their regions with panel exhibitions, brochures and videos.

Please come and join the event and get some local specialities!




---


OCT29 (tue), 30(wed)

Promotiom of diversification products in Fukuoka

You can taste products which are agricultural, forestry and fishery ones made in Fukuoka prefecture.




---