Event Schedule for August 2019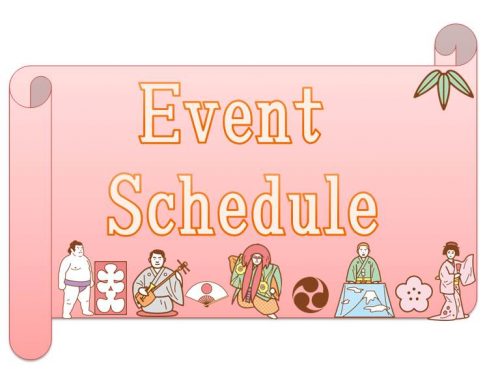 ◆ Event Schedule for August◆
You can always meet something new at Tokyo City i, such as for an idea of travelling, sightseeing, and finding local specialties!
Please stop by at the Event space of Tokyo City i whenever you visit Tokyo station and KITTE!
*Name and schedule of the event is subject to change without notice.
---
August 2nd (Fri) - 3rd (Sat)
'Hako' no hi 2019
This is an event for debut of attractive boxes by box stores. There will be the display of their work and joining workshop, and will be sold their wonderful products for your dining, storage or hobbies.
You also could find one for your business or some of your creative.
---
August

8th(Thu) - 9th (Fri)
"Omomotenashi Fukushima Peach Local Specialties Fair"
Local specialties like in-season peaches, vegetables, sea foods, pickles and candies from Fukushima will be sold, and you could also win a quiz and get a prize.
---
August

10th (Sat) - 11th (Sun)
 "Petit Festival Sakai in Reiwa era
Event for celebration registered as a World Heritage Site for the first time!
「Mozu・Furuichi Kofun」 has been registered as a World Heritage Site. Kofun specialties will be sold, and you could win a quiz and get a prize!You also could enjoy the stage of Marikofun who is a Kofun singer.
---
August

20th (Tue)
"KITTE GRANCHE Rakugo Kai (Japanese Verbal entertainment)"
A laugh on your way home from work! We will deliver a second fresh laugh.
---
August

22nd (Thu)-23rd (Fri)
KATSUSHIKA  the market of small factory
Chamber of Commerce and Industry of Katsushika, Tokyo authorized some excellent products or technic as a 'Katsushika brand'. Some craftsmen will sell their good collections for this event, so please come and visit.
---
August

25th (Sun)-30th (Fri)
CULTURE TRIP  Garden of end of summer
The fall is almost coming, but still hot and humid this end of summer. So we provide a Japanese garden where you will be comfortable feeling with Japanese summer characteristics like Bonsai, Yukata and so on. Please come and visit to cool off.