Event Schedule for May 2019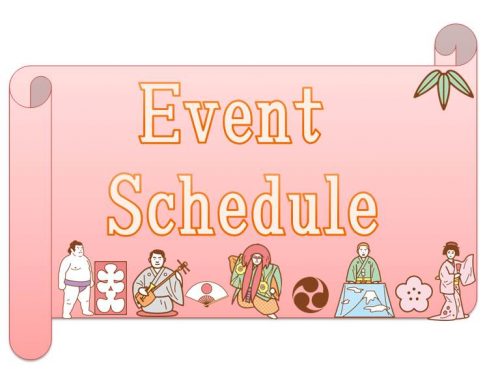 Event Schedule for May!
You can always meet something new at Tokyo City i, such as for an idea of travelling, sightseeing, and finding local specialties! Please stop by at the Event space of Tokyo City i whenever you visit Tokyo station and KITTE!
*Name and schedule of the event is subject to change without notice.
---
May 4th (Sat)- May 5th (Sun) 
One Village One Product Market
It is a shop of interesting products from developing countries.
Handicraft items and processed foods will be available for purchase at this event and you can also try sample of honey and dried fruits.
---
May 13th (Mon) - May 15th (Wed) 
Toyooka Kaban Fair in Tokyo
Toyooka kaban (Toyooka bags) are the bags  made in Toyooka city, Hyogo prefecture.
Toyooka city has 1000 years long history as bag industry.
This is a promotional event of Toyooka city and there will also be an exhibition of Toyooka kaban collections.
---
May 17th (Fri) - May 21st (Tue)
Culture Trip Series "Tokyo City i Museum"
This is an event of 7 artists who create their works using Japanese traditional techniques and design.
There will be sale & exhibition of their works, workshops and panel sessions.
Workshops: May 18th (Sat) and May 19th (Sun)
Panel sessions: May 17th (Fri) 5:00PM~, May 18th (Sat) 2:00PM~.
---
May 23rd (Thu)
KITTE GRANCHE Rakugo Kai (Japanese Verbal entertainment)
Admission free! A laugh on your way home from work! We will deliver a second fresh laugh.
Priority seats will be available for the customers with a receipt which you spent 500 yen or more at KITTE GRANCHE on the same day.
Numbers of priority seats are limited.
※You can also stand and see in the back chair.
---
May 25th (Sat)
The 2nd Exhibition & Sale of Anime Locations Guidebooks
Exhibition & sale of Anime pilgrimage books!!
There will be panel sessions with  authors and editors of the books.