Event Schedule for December 2018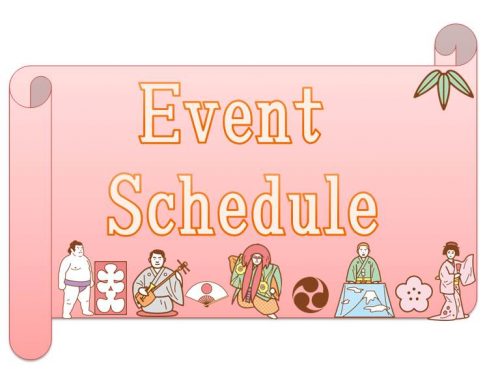 Event Schedule for December
You can always see something new at Tokyo City i, such as for an idea of travelling, sightseeing, and finding local specialties! Please stop by at the Event space of Tokyo City i whenever you visit Tokyo station and KITTE!
*Name and schedule of the event is subject to change without notice.
---
11/17(Sat)~12/15(Sat)
【Chiba I・CHI・BA 】Local specialty shop of Chiba prefecture 
The shop that specializes local products from Chiba prefecture, Chiba I・CHI・BA will come to Tokyo City i for a limited time!!
The event includes the sales of local specialty, tourism and so on by each municipality from Chiba.
You would find the attraction of Chiba prefecture at this fun event!
---
12/16(Sun)~12/17(Mon)
【FIRST PATRONAGE PROGRAM】
Let's support for new talent crafts artists!
「FIRST PATRONAGE」 defines a support of first step for people who want to be a creator by giving a opportunity that people who want to use their products can buy them.
Buyer will get a first patron card which proves you are a its supporter! It might be a little pleasure for you to support them and to watch over their future.
They will exhibit and sell their artwork themed 'Lovable crafts in life'.
---
12/18(Tue)~12/19(Wed)
【Ehime life with LOVE ~Local specialties Marche~】
Ehime prefecture is located in northwestern, Shikoku, Japan.
It is a great opportunity that you will know about Ehime prefecture and life in there through local cuisines and products.  Available to purchase their food products ( Mandarin orange is a Ehime's famous fruit!) also to experience their workshop.
---
12/20(Thu)~12/22(Sat)
【East Japan Tourism and Exhibition of Winter and Spring in 2018.】
You can enjoy shopping for local specialties and get tourist information of Tohoku area. Pageant girls and official characters from each prefectures of East Japan will be coming  for the stage.
---
12/23(Sun)~12/25(Tue)
【Shiso Kanakuri's Hometown Exhibition】
Shiso Kanakuri is known as a God Father of Japanese marathon.
Panel Exhibition introducing about Shiso Kanakuri from Tamana, Kumamoto prefecture. He is a main character model of  NHK's annual series of historical dramas in 2019.
---
12/27(Thu)~1/9(Wed)
【Chiyoda-City Photo Gallery / Cosplays Photo Gallery】
Selected photos out of many submissions for Chiyoda -City Photo Gallery, and fascinating cosplay photos will be displayed.