Event Schedule for November 2018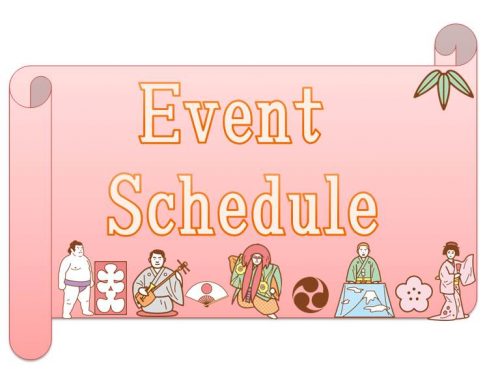 Event Schedule for November
You can always meet something new at Tokyo City i, such as for an idea of travelling, sightseeing, and finding local specialties! Please stop by at the Event space of Tokyo City i whenever you visit Tokyo station and KITTE!
*Name and schedule of the event is subject to change without notice.
---
2018
10/26(Fri)-11/4(Sun)
[Consultation Event of Hometown Tax Donation]
Weekdays: 10:00AM ~8:00PM
Saturday: 10:30AM~6:00PM
Sunday: 10:30AM~5:00PM
Hometown Tax Donation is a system in Japan that allows taxpayers to donate money to local government of their choice to support development of smaller municipalities.
You will learn more about this unique system at this consultation event.
---
11/5(Mon)
[Exhibition of Habei Province Intangible Cultural Heritage]
11:00AM~7:00PM
This event commemorates the 40th anniversary of "the Japan-China Treaty of Peace and Friendship". We hope this exhibition deepen everyone's understanding of traditional Chinese cultures.
---
11/7(Wed)
[Challenge and attraction of Tohoku Festival (Tohoku promotional event)]
11:00AM~7:00PM
This event aims to introduce their challenge for recovery from the earthquake and spread the attraction of Tohoku region for the regional revitalization. There will be local specialty shops, local sake tasting and introduction to tourism in Tohoku.
---
11/8(Thu)~11/9(Fri)
[my home town "Machi-Omoi-Cho" Exhibition]
11/8(Thu) 11:00AM~8:00PM
11/9(Fri) 11:00AM~7:00PM
Machi-Omoi-Cho is an exhibition activity. Professional designers, photographers, illustrators and movie creators introduce their special and precious towns with their booklet and video works.
---
11/10(Sat)~11/11(Sun)
[16th Tendo Shogi Pieces Festival ] 
11/10(Sat) 11:00AM~6:00PM
11/11(Sun) 10:00AM~4:00PM
Continuing from last year, Tendo Shogi Pieces Festival will be held at Tokyo City i.
Tendo city in Yamagata prefecture is traditionally known from its production of Shogi Pieces.
The event includes sales and exhibition of Shogi pieces and you can even play Shogi with professional Shogi players.
---
11/13(Tue)~11/14(Wed)
[Puri Festa 2018(Preserved Flowers Event)]
10:00AM~8:00PM
There will be sales and exhibition of preserved flowers, workshop and preserved flower wreath contest.
---
11/15(Thu)
[KITTE GRANCHE Rakugo Kai (Japanese verbal entertainment)]
6:30PM~7:30PM
You will get a small gift at the end of the event by answering a questionnaire!
Priority seats will be available for customers who spent 500 yen or more at KITTE GRANCHE (except Tokyo City i Cafe and JP LAWSON) on the same day.
Numbers of priority seats are limited.
---
11/17(Sat)~12/15(Sat)
[Chiba I・CHI・BA (Local specialty shop of Chiba prefecture )]
9:30AM~7:30PM
11/17(Sat) 12:00PM~7:30PM, 12/15(Sat) 9:30AM~5:00PM
The shop that specializes local products from Chiba prefecture, Chiba I・CHI・BA will come to Tokyo City i for a limited time!!
The event includes the sales of local specialty, tourism and so on by each municipality from Chiba.
You would find the attraction of Chiba prefecture at this fun event!!