Tokyo City i Anniversary Event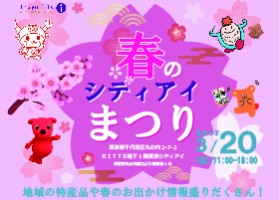 On March 20th, We are going to have 4th anniversary Event!
This is special event by Tokyo City i , tourist information center providing information of Tokyo and other places.
You can enjoy shopping of local specialities and experiencing Japanse culture with so much fun!
[Content]
①There will be the show of calligraphy arts by famous calligrapher "Ougetsu".
②There will be sales of Local specialty products from many other prefectures, too.
③We are taking you a special tour of Tokyo station☆
You can learn the history and the mistery of Tokyo station.
[Fee] 1,000yen
[Contact for reservation] eigyo@tokyocity-i.jp
④Cultural Experience of JAPAN
-Experience of Edo culture (13:00~14:00)
-Kimono Dressing
-Experience Origami
[Schedule]
11:00 Opening / Let's Meet Cute characters!
12:00 Quizes of Sightseeing in Tokyo (You can get a prize!)
14:00 Tourism Promotion Time
15:00 Let's meet Cute characters again!
16:00 Performing the art of Calligraphy
/ Taking a tour of Tokyo Station!
16:45 Impersonation Show!
17:00 Let's Meet Cute characters more!
This schedule is a subject to be changed.
↓↓↓You can meet these cute characters at the event! ↓↓↓
≪Limited Offer from Tokyo City-i Cafe!≫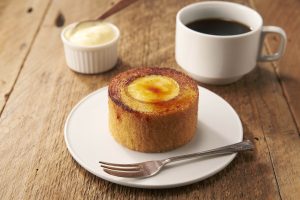 Only on this day, cake set will be 50 yen off at Tokyo City-i Cafe!
Please show a coupon that is on the brochure of「Tokyo city-i Spring festival」at the counter.
___________________________________________________________
~About the Event~ 
Date:2017/3/20(Mon)
Time:11:00~18:00
Place:KITTE Tokyo-City-i (B1F) 1 mins from Marunouchi South Exit.
By:Tokyo City-i