Echizen: A Village of Handmade Crafts – Fukui Products Showcase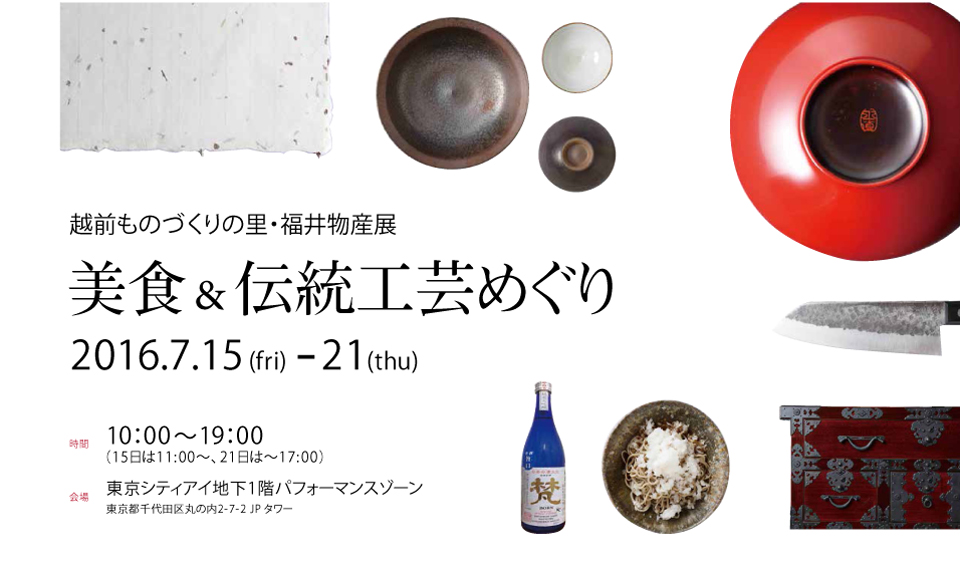 Echizen: A Village of Handmade Crafts - Fukui Products Showcase
Delicious Food and Artisan Goods Fair
You can now order
food and artisan crafts
directly from the village of
Echizen in Fukui
!
Every day during this event, you can enjoy
live demonstrations by artisans and make your own artisan goods
. Please come and enjoy homemade crafts from five different areas in the Fukui and Echizen area. We look forward to seeing you soon!
Event Information
When
:Friday, July 15th 2016 – Thursday, July 21st 2016 (Every day from 10 AM to 7 PM)          
※Please note: on the first day, the event will begin at 11 AM. Also note that on the last day, the event will end at 5 PM.
Where
:Kitte B1F, Tokyo City i Performance Zone
Organizer
:The Echizen Monozukuri-no-Sato Project Council
Website :  http://www.japorta.com/echizen/en/
Phone Number for Additional Information
:0778-53-2231