Event Schedule for June 2018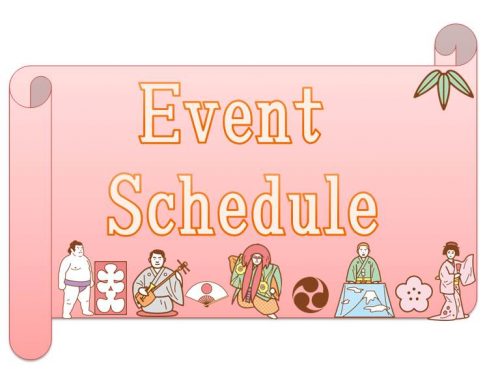 Event Schedule for JUNE!!
You can always meet something new at Tokyo City i, such as for an idea of travelling, sightseeing, and finding a local specialties! Please stop by at the Event space of Tokyo City i whenever you visit Tokyo station and KITTE!
※Name and schedule of the event is subject to change without notice.
2018
---
6/1 (Fri) - 6/2 (
Sat
)
Promotional Event of Fuji-City from Shizuoka Prefecture
10:00 am - 6:00 pm
Introducing the attractive aspects of Fuji-city where water and air are clear. The samples of  famous green tea and gourmet of Fuji-City will be offered. You also can get a lot of information about travel for Mt. Fuji area.
---
6/7 (Thu)-6/10(
Sun
)
Enjoy Head-in-a-Hole Board @ Tokyo City i 
8:00 am - 8:00 pm
About 30 Unique head-in-a-hole boards will be displayed, and of course visitors are welcomed to play and taking pictures with them! The map introducing where you can find fun panels within Tokyo 23 wards will be available, too.
---
6/14(Thu)
KITTE Granche Rakugo kai (Japanese verbal entertainment)
6:30 pm - 7:30 pm
Priority seats will be available for customers who spent 500 yen or more at KITTE Granche on the same day. Numbers of priority seats are limited.
---
6/26 (TUE) - 6/28 (THU)
Culture Trip - The Festival - 
11:00 am - 19:30 pm
It is impossible to talk about Summer in Japan without summer festivals. Unique items relating festivals will exclusively be available for purchase. There will be fun festival performance at late afternoon on 27th.