Joining a event might be special☺
Autumn has come in Tokyo.  Now is the short and precious season that is not boiling hot or freezing cold☺
Fall of art?  Fall of appetite?  Fall of sports?
We get various kinds of question every day from foreign tourists and one of the most questions is,
"Where is the place to go around here?" or "What can we do for few hours around here?"
Today the answer is, "How about joing a special event just for this moment☺?"
We would love to give you the information of recent events in Tokyo.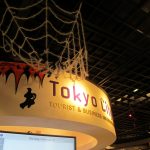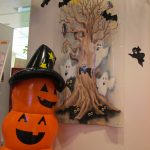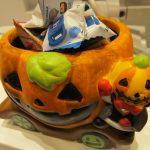 Halloween in Japan, especially in Tokyo is getting bigger and bigger each year.  In Tokyo City i, you would find quite a cute display of it so please come and ask us the events in autumn season☺  Kids!!, try to say "Trick of Treat!!" to us☺  Something special might happen, haha☺