The rickshaw riding experience in Marunouchi area!


Did you know that you can experience rickshaw riding in Marunouchi area?


Although we often see rickshaw riding in Asakusa,
you can also experience it in Marunouchi!
We have tried the rickshaw tour in Marunouchi area the other day.
So, I would like to share how wonderful the experience could be.
On the day of the rickshaw riding experience, when we went to the meeting point...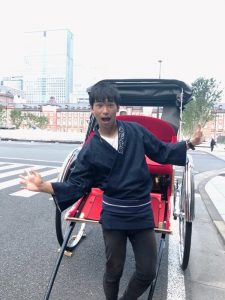 A rickshaw man welcomed us and he helped us to ride.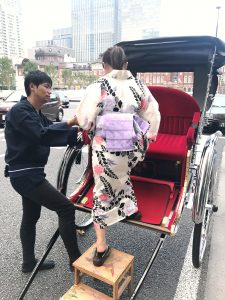 The rickshaw has a big black shade on top of it therefore you will have a comfortable ride without having to worry about strong sunlight.
We visited the Imperial Palace area first.
A rickshaw man is familiar with every street in Marunouchi district and he will be your exclusive English speaking guide to tell you about nice places.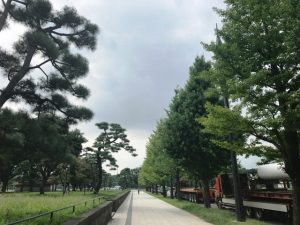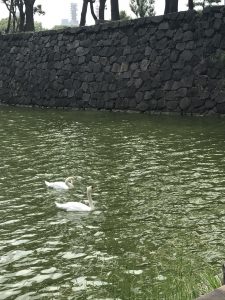 After visiting the Imperial Palace, he brought us to the Yuraku-cho elevating structures which are somewhat reminiscent of the Showa era.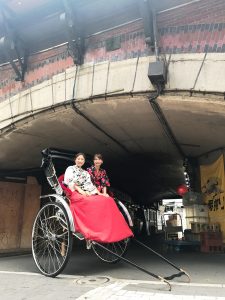 The elevating structure which is made of red bricks lead to Yurakucho station from Tokyo station.
After then we passed through a narrow tunnel under this elevating structure and it was exciting!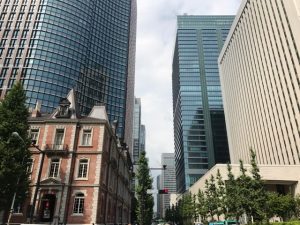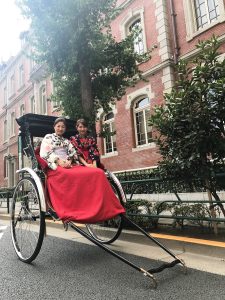 The 45min went by pretty fast and finally we came back to Marunouhi district.
A rickshaw man also took our pictures in front of some famous places. It was my first rickshaw riding experience and it was not as bumpy as I thought it would be. We had a good time and learned about Mrunouchi area. Taking the ride was the best way to get to know the history and places in the area. I am sure this experience will be an unforgettable one for a lifetime.
2017/9/18