◎Recommended Brochures of May
☆Our recommended brochures☆
Here at Tokyo City i, we are pleased to help you with finding information of upcoming events within Tokyo.
You can find exactly what are really looking for!
---
Do you think both shopping and sightseeing in Japan are too expensive? We think the brochures we have in here might be a little help.
There has been a high demand for brochures that come with coupons at our tourist information center. Since we would like everybody visit us to be happy, we gathered as much those types of brochure as possible for you.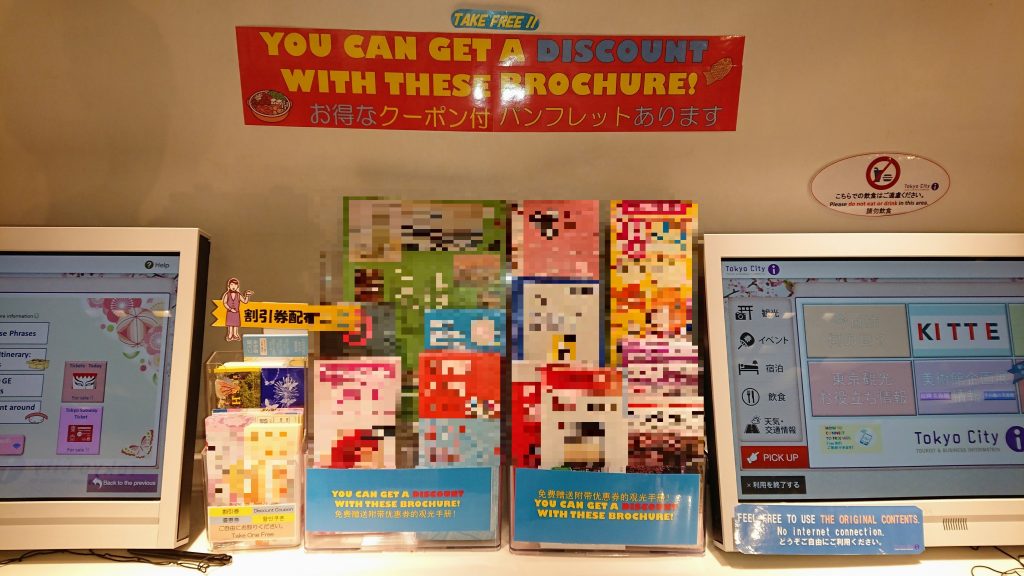 The coupons are placed in a rack between two computers. While you are taking a look at those papers, you are also more than welcomed to use our computer for sightseeing information, too.
We always are waiting for you with updated information so your trip would be more fruitful than you expected!
Please stop by and please feel free to ask us for more detail.
We are looking forward to seeing you soon!