TABISURU MARCHE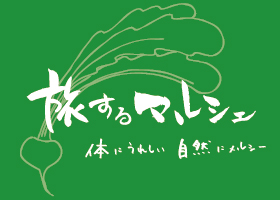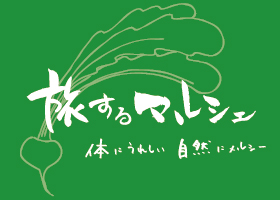 Happy for body, Thank you for Nature.(Merci naturellement.)


~It's a new marche that holds local and you. ~
Limited open on each Tuesday

in Tokyo City i
!
You can enjoy and  purchase the hearty local food  from fruits and vegetables to processed goods, including pesticide-free and reduction pesticide vegetables.
Here in "TABIMARU",

popular exhibitors will get together!
How about asking the recommended way of eating from the people of the creator with a commitment ??
≪Samples of items for sale≫※Please note that there is the possibility of change.
◇fresh vegetable ・mushrooms ・fruit of the season
◇dry matter ・soy sauce ・nuts and so on
◇sweets ・honey ・other processed goods and more...
Don't miss it!
<OUTLINE>
SCHEDULE:
Tuesday
(26 Jan./2,16,23 Feb./1,8,15,22,29 Mar.)

 (26 Jan. to 29 Mar.)
※Except 9 Feb.
TIME:11AM - 7PM
PLACE: Tokyo City i, performance zone(JP Tower, KITTE B1F)
HOST:Tokyo City i
SPONSORSHIP: FOOD ACTION NIPPON Headquarters
CONTACT: tabisurumarche Secretariat(日本請進株式会社)
※CONTACT NUMBER:03‐6433‐0581, mail address:info@ns-inc.jp