Event Schedule for March 2020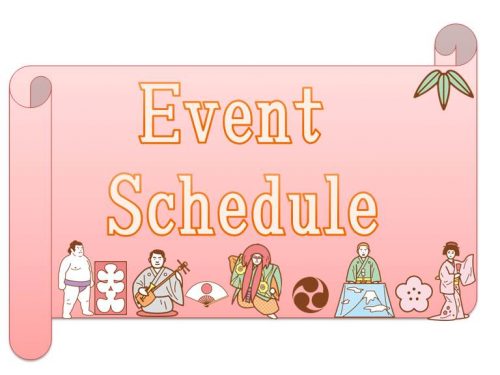 ◆ Event Schedule for March◆
You can always meet something new at Tokyo City i, such as for an idea of travelling, sightseeing,
and finding local specialties!
Please stop by at the Event space of Tokyo City i whenever you visit Tokyo station and KITTE!
*Name and schedule of the event is subject to change without notice.
---
~March 8(Sun)
The Japanese Islands "There is such a thing!" Festival
An exhibition of the products in which "47CLUB", a carefully selected ordering site for local newspapers, and "Good Job Initiative Network" in cooperation with the Shinkin Bank of Japan have joined together!
All sorts of gourmets and crafts that you might say "there is such a thing!" Please stop by casually!
---
March 20(Fri)-24(Tue)
【This event has been canceled】

Host town Maizuru and Uzbekistan ~from detention to cultural exchange  
Maizuru city is known as a repatriation port, also they had received many repatriates after World War Ⅱ, since naval port had been constructed one hundred years ago.
Introducing 2020 host town Maizuru's initiatives, which connect from the exchange with Uzbekistan, related to the history of detention and withdrawal.
---
March 27(Fri)-29(Sun)
【This event has been canceled】

The 61st exhibition of Onsen and travel
Introducing hot spring spots of all areas in Japan with pictures and brochure.
You could get some brand-new information for hot springs ahead of the spring outing season.
---
 March 30(Mon)
【This event has been canceled】

GRANCHE Rakugo Kai (Japanese Verbal entertainment)
A laugh on your way home from work!
Kitaro Sekisekitei, rakugo storyteller, will appear on the stage to make you laugh!