Event Schedule for April 2019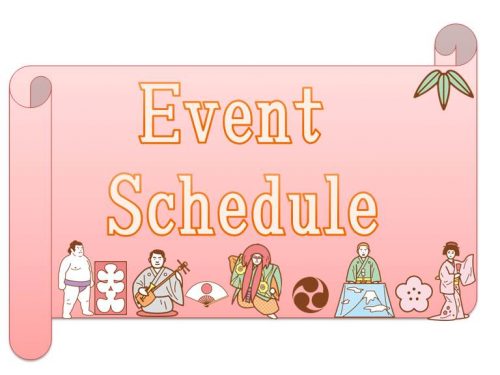 Event Schedule for April!
You can always meet something new at Tokyo City i, such as for an idea of travelling, sightseeing, and finding local specialties! Please stop by at the Event space of Tokyo City i whenever you visit Tokyo station and KITTE!
*Name and schedule of the event is subject to change without notice.
---
March 30th(Sat)-April 1st(Mon) 
KOKUYOHAKU 2019
We are the brand of Japanese stationery.
We are hoping that you can actually feel and use our products at this event.
There will be many original and exclusive stationery, and some enjoyable workshops.
---
April 2th(Tue)-5th(Fri) 
The 60th Journey and Hot Spring Exhibition
Let's enjoy the hot spring Nippon!
The latest information on hot spring resorts across the country prior to the spring and summer holiday season.
We will introduce the photo panel and brochure.
Also, for those who answered the questionnaire, we will give the journal "Hot Spring" on a first-come-first-served basis.
We look forward to seeing you. Free entrance.
---
April 12th(Fri)
Travel Summit 13~ Turkey · El Salvador ~
World travel and a bit different cultural experience in Marunouchi!
Rarely heard tourist talk by the Turkish & El Salvador Embassy!
Unusual products from all over the world, sale of fair trade products,
Commemorative photo with folk costumes!
Information that can only be heard here, only things that can only be bought here.
Please participate in the fun international exchange!
---
April 25th(Fri)
KITTE GRANCHE Rakugo Kai (Japanese Verbal entertainment)
View free! A laugh on your way home from work! We will deliver a second fresh laugh.
Priority seats will be available for the customers with a receipt which you spent 500 yen or more
at KITTE GRANCHE on the same day.
Numbers of priority seats are limited.
※You can also stand and see in the back chair.