Event Schedule for March 2019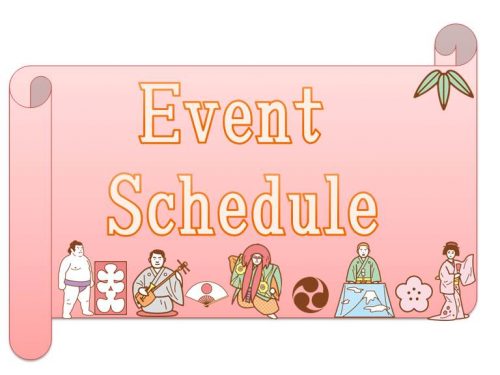 ■ Event Schedule for March

■
You can always see something new at Tokyo City i, such as for an idea of travelling, sightseeing, and finding local specialties! Please stop by at the Event space of Tokyo City i whenever you visit Tokyo station and KITTE!
*Name and schedule of the event is subject to change without notice.
---
3/1(Fri)
" The best food of Miyagi Prefecture"
We have a lot of amazing food products that selected by you all as "The best food of Miyagi 2018" at this local product shop. Hope you can find your favorite!
---
3/6(Wed)~3/8(Fri)
"Medicine of  Toyama 2019"
Did you know that we have more than 300 years history of the medicine in Toyama? We would like to show you medical history and the fact of developed medical industry in Toyama at this event, also you might get some small gift if you will join us!
---
3/9(Sat)~3/11(Mon)
"Local experience of Iwate Prefecture"
There is a group called Cassiopeia​ which is founded by 5 cities in Iwate Prefecture. We will have some workshops and demonstrations that you would experience our tradition. Our products are available to purchase, and those will be bringing back the vibrant and lively atmosphere of the Cassiopeia area.
---
3/13(Wed)~3/14(Thu)
"Let's make a new product"
We will have displays and shops of our products at this event. So, we would like to hear  your review of our products to create something new.
---
3/15(Fri)
"KITTE GRANCHE Rakugo Kai (Japanese Verbal entertainment)"
The audience who watches the whole show will get a small gift.
Priority seats will be available for customers with a receipt which you spent 500 yen or more at KITTE GRANCHE on the same day. Numbers of priority seats are limited.
---
3/16(Sat)~3/23(Sat)
"Urban shop of Funabashi city"
Funabashi is the one of  famous cities in Chiba, Japan. We are hoping that you could find something interesting about our city charm. This event could be a great opportunity to try a variety of traditional products.
---
3/30(Sat)~4/1(Mon)
"KOKUYOHAKU 2019"
We are the brand of Japanese stationery. We are hoping that you can actually feel and use our products at this event. There will be many original and exclusive stationery, and some enjoyable workshops.
---