Fukishima Peach Festival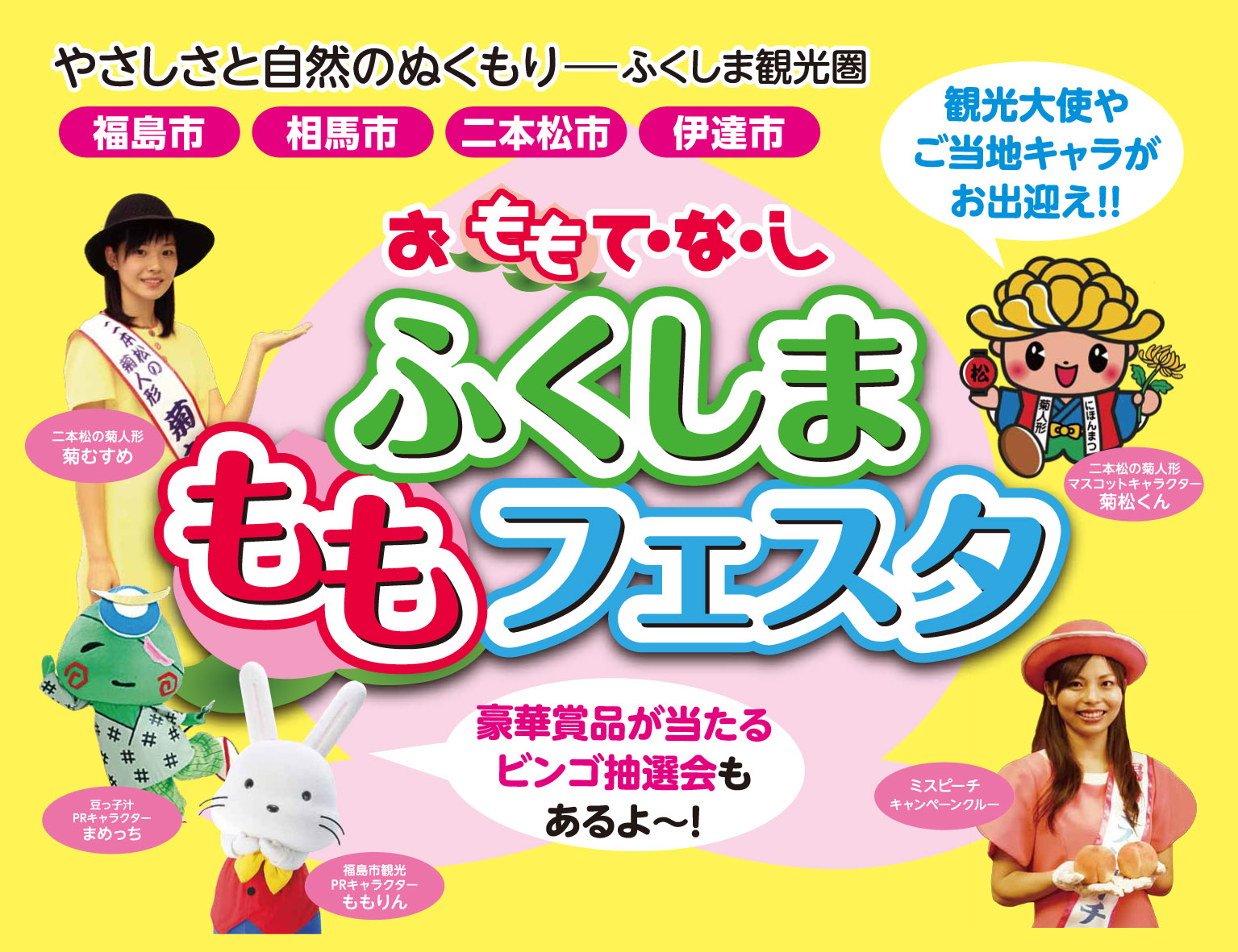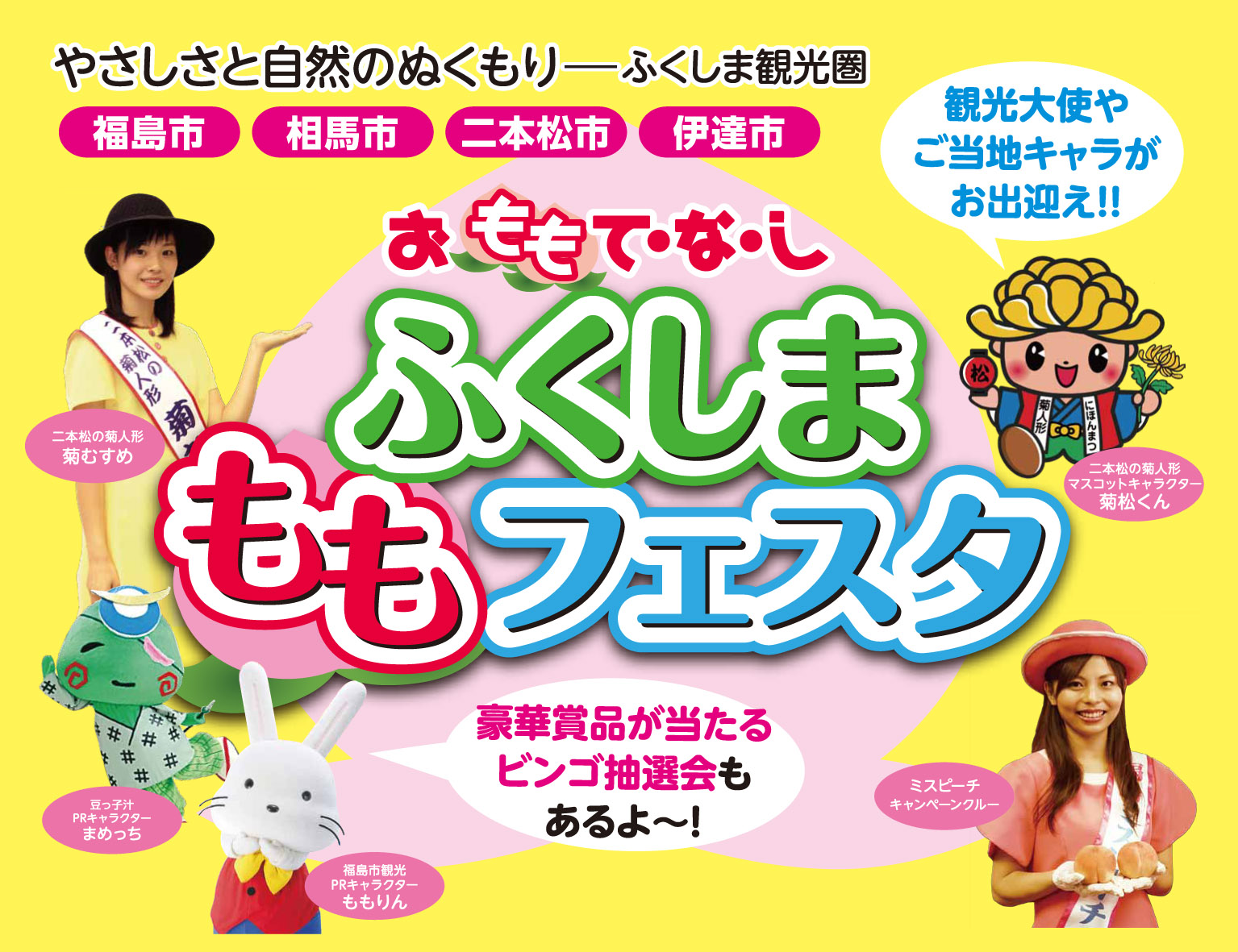 Participate in a game of bingo or a raffle and you could win a stay at an  hot spring hotel in Fukushima!
We are in the middle of peach and pear season here in Japan, an occasion to celebrate! At this event, not only can you buy farm-fresh fruits and seafood, you can also buy traditional Japanese sweets, and delicious Japanese-style pickled vegetables. While you're shopping, you can also take pictures with and participate in a quiz show with our cute mascot-ambassadors from Fukushima city, Souma city, Nihonmatsu city, and Date city. You can also win a free stay at a hot spring hotel in Fukushima by participating in our bingo game and raffle! Finally, you can also dress up in traditional Japanese armor. This is an event to look forward to! Come on by!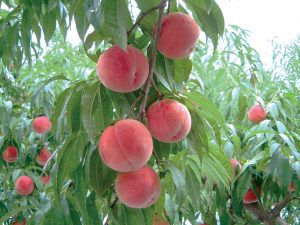 Dates :8/19 (Fri)~8/20(Sat) 2016
Times :11:00~19:00 (on 8/20, the event will end at 18:00.)
Place :Tokyo City i Performance Zone (JP Tower KITTE B1F)
Sponsor :Fukushima City, Soma City, Nihonmatsu City, Date City Sightseeing Area Conference
For more information, call us at 024-525-3722